New developed endomotor with apex locator for root cannal treatment
Products details:
1:1 stainless steel 360° rotateable contra angle makes it a longer lifetime and much durable
Adopting the imported silent gearbox and motor from Japan, makes it noiceless and a super good performance
Automatically work when the files enter the root cannal and automatically stop when the file leave the root cannal
Automatically slow down and reserve when the files close to the physical apex.
Multi-memory working mode, M0-M9, total 10 working modes, M0 is the reciprocating motion mode
Built-in files system, support to select the brands of files
All parameters can be set, support forward rotation, reverse rotation, reciprocating motion
Good reaction on connection and report
2000Milliamp battery
Scientific handle design by Ergonomics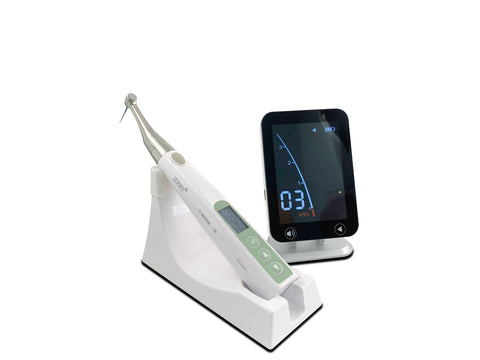 Item

 

 

Information

 

Model

V-motor

Dimensions

205mm*185mm*70mm

Weight 

760g

Power Supply

Lithium ion battery:3.7V,2000mAh

Contra-angle

Contra-angle Compatible with rotary and reciprocating instruments, equipped with a 2.35mm shaft conforming to ISO 1797-12011, type 1, files length 11-31mm

Charger power supply

AC100-240V

Charger nominal power input

5VA

Frequency

50-60/HZ

Torque range

0.6N.cm-4.0Ncm

Speed range

120rpm-1000rpm

Operation

Forward(Clockwise rotation), Reverse(Counter clockwise rotation),Reciprocation

Reciprocating angle range

30°,50°,60°,90°,120°,150°,160°,180°,210°,250°

Ambient conditions

Use: in enclosed spaces

Ambient temperature:10℃/40℃ Relative humidity:<80%; non-condensing at 0°Opreating altitude<2000m above sea level

 

Transport and storage conditions

Ambient temperature:-20℃/+50℃ Relative humidity:20%-80%, non-condensing at>40℃ Atmospheric pressure:50kPa-106kPa
Endo Smart II
Use for endodontics during a root canal treatment, to drive instruments for shaping in continuous rotation and reciprocating
movement with torque and speed control.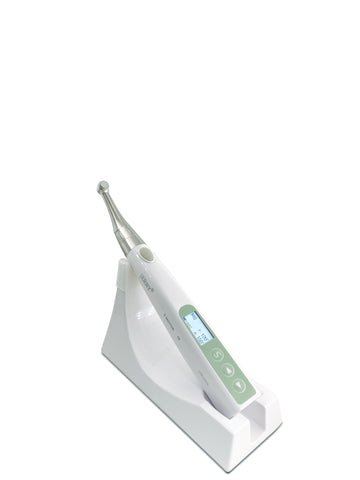 Propex
This equipment applies to measurement of pulpits, pulp necrosis, periapical periodontitis and tooth length. The device must be
only used by or under instruction of qualified medical personnel. The personnel who use the device must be trained.